Fire doors save lives and property. This guide aims to engage and educate building owners and building users on how to use them properly.This short blog for  Fire Door Safety is aimed at raising awareness of the importance of and keeping your fire doors maintained. .
Fire doors are a legal requirement in every commercial, public and multiple occupancy building. As the first line of defence in a fire, it is crucial to check the operation and condition of the fire doors in your building.
Here are the steps you should take to ensure your fire doors comply with regulations:
CERTIFICATION
Guarantee the door is a certified fire door and look for a label or plug on top or side of the door for the rating mark.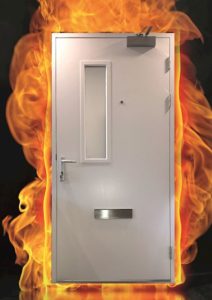 CLOSER
If a fire door is open or ill-fitting, it offers no protection against smoke or flames. Check that the door closes firmly onto the latch and that the seals are intact, with no sign of damage.
SIGNAGE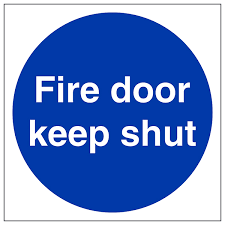 Correct signage is required on all fire doors. Signs need to be affixed to the door to match the intended usage – for example "Keep shut", "Keep locked", or for automatic doors "Keep clear". We recommend photoluminescent signs
---
If you're in any doubt of risk then perhaps it's best to book a Fire Risk Assessment. Our Fire Risk Assessment service fully inspects all means of escape from fire on your premises and will inform you if your fire doors are compliant with safety regulations and the actions required if they are not.